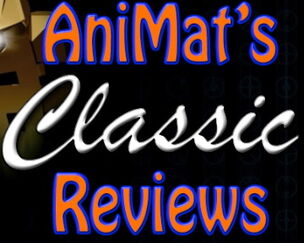 AniMat's Classic Reviews is a web series created by Mat Brunett (aka AniMat) that began at the beginning of 2013. The series is a spin-off of the original AniMat's Reviews. It's just like AniMat's Reviews, but here, he reviews animated films released in the years 2009 and below. Like the original series he rates a film by it's story, it's animation, it's characters, and sometimes, it's songs. In 2011, when the AniMat's Seals of Approval and Garbage were added to his original series, he added them in this series when it was created in 2013 which are awarded to the best and worst animated films he reviews respectively. So far, the only film he reviewed in the series that is not in the traditional format and more vlog-styled (similar to his review of Cloudy 2) is Where the Dead Go to Die. When someone e-mails a request to him of what animated film they want him to review, AniMat writes it down and places it in the animation hat. At the end of each review, he'll pull out a title in the hat, and whichever one it is gets reviewed next. But it only happens once a month. Another option is to request one to him by pledging the full amount on Patreon.
Season 2013
Edit
Season 2014
Edit
Season 2015
Edit
Season 2016
Edit
Season 2017
Edit
Ad blocker interference detected!
Wikia is a free-to-use site that makes money from advertising. We have a modified experience for viewers using ad blockers

Wikia is not accessible if you've made further modifications. Remove the custom ad blocker rule(s) and the page will load as expected.