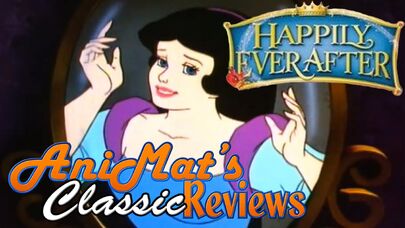 AniMat's Classic Reviews - Happily Ever After is the 32nd episode of AniMat's Classic Reviews and the 13th episode of Season 2015. In the episode, he reviews Filmation's animated flop that lead them to bankruptcy, Happily Ever After and awards it the AniMat's Seal of Garbage with a score of a 4 /10.
Ad blocker interference detected!
Wikia is a free-to-use site that makes money from advertising. We have a modified experience for viewers using ad blockers

Wikia is not accessible if you've made further modifications. Remove the custom ad blocker rule(s) and the page will load as expected.