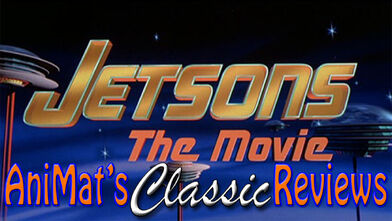 AniMat's Classic Review - Jetsons: The Movie is the 12th episode of AniMat's Classic Reviews and the 5th episode of Season 2014. In this episode, AniMat reviews the Universal Pictures and was produced by Hanna-Barbera production Jetsons: The Movie (Based from the cartoon T.V show) It was Unfortunately the first classic review to ever get the AniMat's Seal of Garbage, which gave it a negative review by making it a 4/10
Ad blocker interference detected!
Wikia is a free-to-use site that makes money from advertising. We have a modified experience for viewers using ad blockers

Wikia is not accessible if you've made further modifications. Remove the custom ad blocker rule(s) and the page will load as expected.