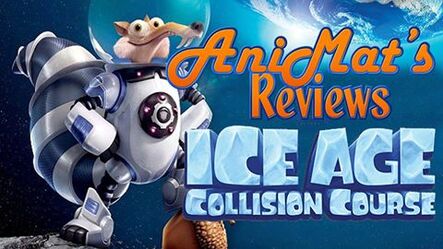 AniMat's Reviews - Ice Age: Collision Course is the 74th episode of AniMat's Reviews and the 9th episode of 2016. Blue Sky animation is always great with their films, but there is one franchise that they can't let go of, with their 5th film: Ice Age: Collision Course, they may had escape the AniMat's Seal of Garbage with the 4th film, but not for this one, along side with a negative score of a 3/10 from AniMat, and saying "It's time to Stop!" from Filthy Frank.
Ad blocker interference detected!
Wikia is a free-to-use site that makes money from advertising. We have a modified experience for viewers using ad blockers

Wikia is not accessible if you've made further modifications. Remove the custom ad blocker rule(s) and the page will load as expected.