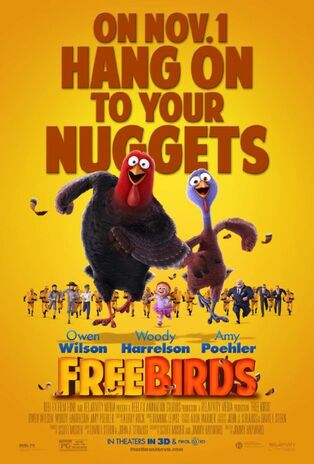 Free Birds is a 2013 American 3D computer-animated buddy comedy film produced by Reel FX Creative Studios. Jimmy Hayward directed the film, which features the voices of Owen Wilson, Woody Harrelson and Amy Poehler.[5] Originally titled Turkeys[6] and scheduled for 2014, it was released on November 1, 2013 by Relativity Media.[5]
Appearences in EDP projects
Edit
Ad blocker interference detected!
Wikia is a free-to-use site that makes money from advertising. We have a modified experience for viewers using ad blockers

Wikia is not accessible if you've made further modifications. Remove the custom ad blocker rule(s) and the page will load as expected.