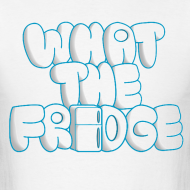 What the Fridge is a phrase that is said often by AniMat. It's usually said when he comes across a weird animated film, is shocked, goes into a rant, etc. In 2014, he added the phrase as a t-shirt design for his online store.
Usually used to replace the F word.
Section heading
Edit
Write the second section of your page here.